Is the term 'Activity Based Working Office' Old Hat?
The buzz word around commercial office tenancy spaces used to be the "Smart Office". This term wrapped up the provision of Agile Working, Activity Based Working (ABW) and Flexible Working Spaces. To enable these new ways of working technology had to be upgraded to allow workers to access their documents from any location. The higher costs of providing these work spaces on a cost per m2 or cost per work point was compensated by the saving in the real estate areas resulting in the reduction in overall rents. Agile and flexible working was also designed to make organisations to be "on their toes" and agile in their work practices and ready to adapt to the ever changing workplace environment. I imagine many of these work environments are also maintained by a professional cleaning company like Green Facilities (Find more information at https://www.greenfacilities.co.uk/office-cleaning/). Having a cleaning company that focuses on green solutions can synchronize well with the professional mantra of modern workers going forward. These smart offices will be able to provide a more pleasant workspace when it is cleaned consistently. With the growing interest in remote working or smart offices, those are who are interested in a workplace environment may look for an alternative to the traditional workplace. Some may uncover gems such as https://www.interact-intranet.com/blog/what-is-a-digital-workplace/ in relation to flexible working environments.
But is the trend now already out of date? What is next?
Co-Shared Offices are one of the new buzz words. It could be misconstrued as just a trendy word for the old fashioned Serviced Offices – renting a working space, with shared use of reception and meeting room facilities. But Co-Shared office space is more than that. The Co-Shared office comes off the back of the Smart Office trend with improvements in office technology allowing workers to be set free from their fixed work points and the introduction of collaboration spaces, quiet zones, break out spaces, and wellness centres. Something like Shared Office Space In London From Be Offices could be a good option for startup businesses. It also emerges from social change manifest in the shared culture that is invading other aspects of our lives. Shared cars services like GOGET and Car Next Door, Shared accommodation services like Airbnb, Cafes with free internet access, etc.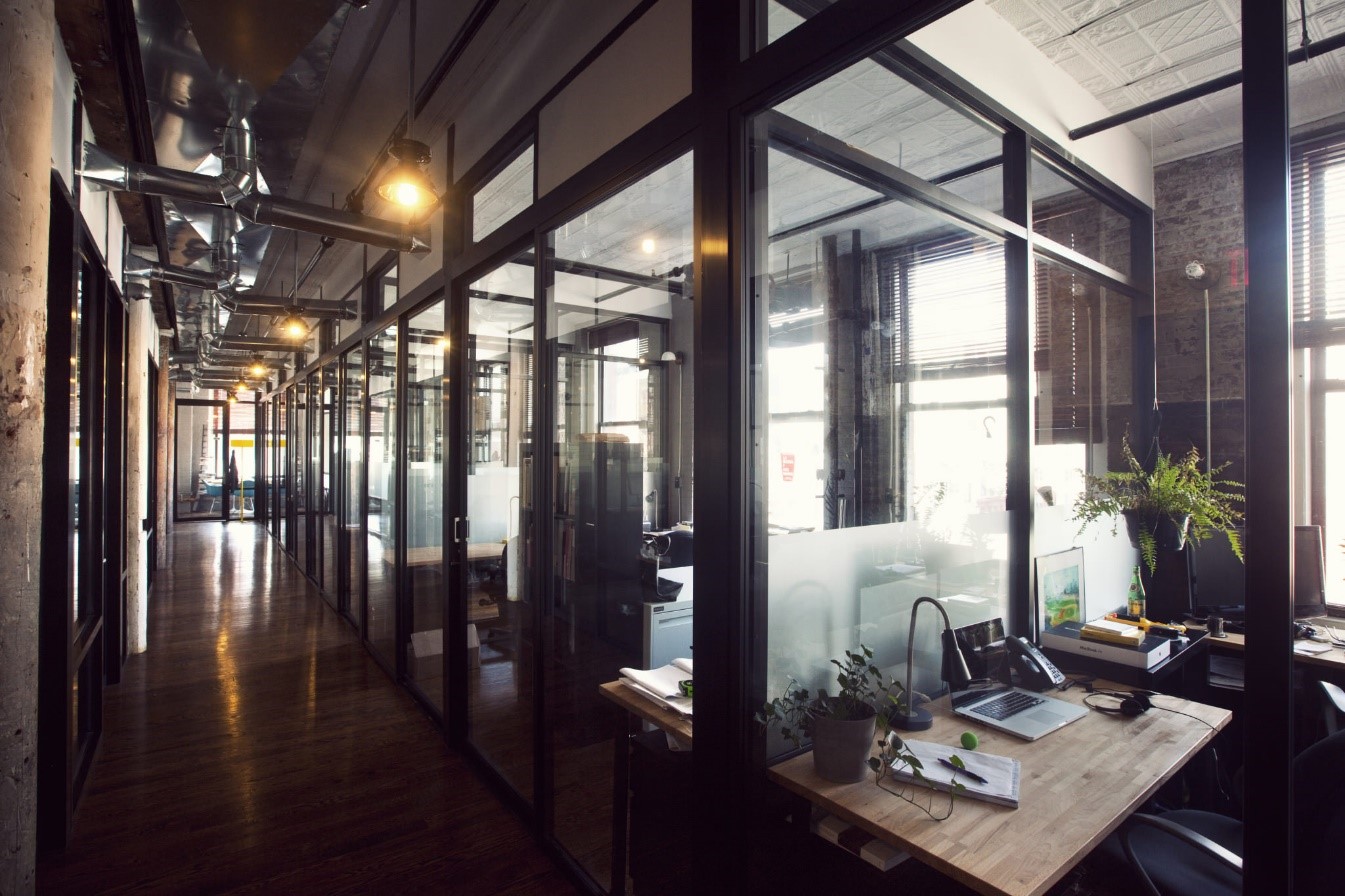 So what is all the buzz about?
Well the buzz is that just as Agile Working, ABW and Flexible Working Spaces reduced the real estate required to accommodate the workforce, resulting in savings in rental costs (a movement to unallocated work points impacts the desk sharing ratios available, hence the potential to reduce back of house work floors overall rented area by 20%). Co-Shared Facilities ensure that functional spaces available are used to the maximum. Many organisations have meeting rooms, training facilities, auditoriums, and gymnasiums etc. that remain empty for many hours in any given day. By sharing these facilities and the associated costs the organisations can reduce the overheads even more.
There are other big benefits. It improves the sense of community. It allows for cross pollination of ideas and business contacts. It increases the well being of an organisation. It improves the brand image of organisations.
Companies that have seen this trend coming are growing rapidly. Companies such as WeWork, CoSpaces, Work Club Global, Hub Australia to name a few. They have morphed into a cross between a club, a café, a gym, a library and a work space
The offerings from the Co-Share organisations suits the smaller start up organisations who need CBD locations and facilities but also need to keep their outgoings down. It also suits bigger organisations who are venturing into new locations and need to get established before they commit to larger premises. But can this work space model suit independent organisations? Some organisations are already making their work spaces available for clients and associated consultants to use as temporary short term work spaces, when they are in between meetings, travelling from overseas or interstate. Even providing conference facilities and presentation spaces available for other organisations at no costs, to enable "Branding by Association". This trend may well extend to organisations taking shared office spaces with other companies who are of like mind. Or large organisations may see a benefit in providing Co-Shared space to small start-ups as a form of philanthropy and a way of improving their brand image.
YOUR WORK PLACE IS WHERE YOU ARE, NOT WHERE YOUR OFFICE WORKSTATION IS
In conclusion the trend to move to Co-Shared work spaces comes out of the demand for more flexible and agile work spaces, together with the need for better work life balance. We now have the ability, due to the improvements in available office technology and the change in culture in the workplace to make the concept of "your work place is where you are, not where your workstation is" a reality.