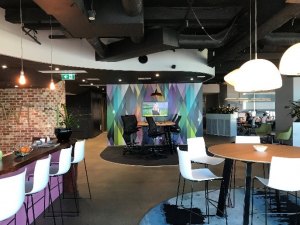 It's been over 2 years since we moved into our new Agile workspace in Exchange Tower in Perth's CBD.  How have things changed in that time?  Well the office is still sparkling and looking like the day we moved in, mainly due to our paperless regime and clear desk policy.  A far cry from our previous office where we were buried under Bills of Quants dating back to the 1970's!
The team has embraced activity-based working like ducks to water.  The environment created has broken down hierarchal barriers and encouraged collaborative endeavour. We love engaging at our media bar, both when reviewing projects and winding down on a Friday afternoon for a well earned drink.  There are  focus rooms for some high energy neuro work outs, and other collaborative spaces to encourage teamwork and casual mentoring.  We are fully agile, and effectively can work from anywhere with a wi-fi connection and a good cup of coffee. All of this has enabled us to better service both our clients, and our own needs.
When you think of a QS, this image might not immediately spring to mind, but for us it's been ground breaking in changing our way of working, and (mostly) ridding of us of that stuffy and old fashioned stereotype.  Visiting clients, contractors and other consultants are always absorbed and excited by our space, and we often have visitors to nearby offices wanting to take a sneak peek.
We are now well beyond our 5 year vision set back in 2015, and looking forward to the next chapter in WT's evolution in changing the face of cost management in the construction industry.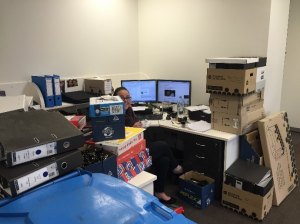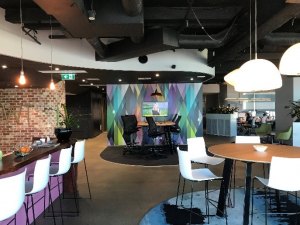 ….feel free to pop into the office any time to see our space, grab a coffee or a beer, and take in the view over the Swan River.
Exchange Tower, Level 23, 2 The Esplanade, Perth.