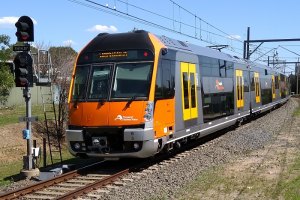 BY NICK DEEKS
As we begin a new year and look towards a future with a projected population growth to 31 million over the next 15 years, it's evident that the bodies representing infrastructure don't have enough power – and those that do aren't cutting it.
There is a real disconnect between state and federal government plans. Intervention from state premiers and planning ministers, paired with a lot of red tape, is leading to concerning levels of uncertainty around infrastructure planning realities. Meanwhile, bodies like Infrastructure Australia provide great advice (such as in their recent 2019 Infrastructure Audit) and it is all but ignored.
Planning decisions in Australia are becoming political footballs, and it's imperative in the face of the projected population growth that we plan and implement infrastructure effectively, fairly and cohesively.
For instance, the heart of many smaller projects lies within local governments, who are supposed to understand the needs of their communities best. However, depending upon the procurement route, it is state and/or federal governments who pump the funds into these projects – so it is critical to take a tandem approach. All levels of government need to be aligned in their priorities and the priorities of the population. According to the audit "80 per cent of Australians indicated it is important that government considers the views of the community when planning or investing in major infrastructure".
Infrastructure Australia should be given more airtime and practical power to bridge the gap between community views and political requirements, rather than acting in an advisory capacity alone.
The figures speak for themselves: 31 million by 2034 ­– a population growth of 23.7 per cent. This will add to infrastructure demand, while existing infrastructure will continue to struggle under capacity constraints and maintenance backlogs. Without infrastructure action, road congestion will drastically increase, with the cost expected to rise by $18.9 billion by 2031, reaching $38.8 billion.
According to Infrastructure Australia, the congestion growth is projected in spite of major investments in transport infrastructure in our largest and fastest-growing cities. While their importance should not be understated or downplayed, these recent investments are merely playing catch-up for a massive under investment over recent decades. They work to accommodate the current situation, rather than proving further capacity or scope for future growth and development. Transport usage is evolving too – ride sharing services tripled between 2015 and 2018 and 40 per cent of all vehicles will be electric by 2040, requiring a different thinking around what transportation infrastructure should look like. With this ever-changing face of transport, it's vital that infrastructure keeps up, and that planners adopt a forward-thinking, big-picture approach.
Compare those critical requirements with these other statistics: in the 2019 financial year, there was a 20 per cent drop in approvals for new residential buildings, while non-residential buildings were up by 11 per cent. National engineering and construction work are expected to grow 85 per cent in the 2020 financial year.
The numbers aren't modest – Infrastructure Australia estimates that an eye-watering $600 billion in new infrastructure spending is needed to keep up with demand over the next 15 years.
Compared to the rest of the world, Australia is falling behind. A 2018 report from the International Monetary Fund notes that Australia "has a notable infrastructure gap compared to other advanced economies", forecasting that gap to be 0.35 of GDP through to 2040 for basic infrastructure such as roads, rail and water, and a separate gap for social infrastructure, such as schools, hospitals and prisons.
Some infrastructure services, by design, require government subsidies – there are currently 315 in total. However, almost half of these are not transparent, meaning that the funding often doesn't go where it's most needed.
There is uncertainty around policy, especially when we consider that the world is changing at such a rapid rate that it's sometimes difficult to predict what we actually need to prepare for. We need to evolve the way we plan for Australia's infrastructure to embrace this uncertainty. We require a robust approach that sets an ambitious vision for the country, anticipates and adapts to change, manages risk, and delivers infrastructure that works towards the current and future needs of Australians.
Time really is of the essence here. Ongoing politicisation of the issue and policy inconsistency between levels of government reduce market certainty and prevents timely investment in long-term infrastructure such as alternative electricity generation, gas pipelines and water generation, increasing risks and costs to users.
So, this is a call to arms to our governments. Politics need to be put aside for all levels of government to align on these critical planning decisions, and if that's too much of an ask, then the reins of infrastructure need to be handed over to an independent body. There's so much room for growth and prosperity, but if it is not properly managed, Australia's most populous cities will find themselves in dire straits.